WHILE urging persons not to limit themselves, President of the Humanitarian Mission Guyana Inc, Suresh Sugrim, has emphasised the importance of learning a skill in our ever-changing world.
He was, at the time, speaking at a graduation exercise held for 75 males and females who had completed courses in electrical installation, cooking, sewing, cake decoration, information technology, and cosmetology inclusive of make-up, hair styling and nail designing.
The graduation exercise was held in the auditorium of the University of Guyana's Tain, East Berbice-Corentyne campus on May 27.
Sugrim, in his remarks, said that life skills are important and programmes offered will not only serve to improve the lives of the graduates but they will have a better bargaining power and the ability to move from employee to employer.
He added that it was not an easy journey but the participants persevered and they can now use their new skills to earn an extra dollar if necessary.
Meanwhile, in delivering the keynote address to the graduates, most of whom were females, Region Six Commander, Boodnarine Persaud, spoke extensively about domestic violence – the signs to look out for and steps that can be taken if someone is being abused.
He added that in Berbice, the number of domestic violence cases is of concern and persons should know that help is available. The Commander noted that the police are working to ensure that the number of domestic violence cases decreases and that it is ultimately eliminated from society.
He said it is important to raise awareness on domestic violence so that "we can save victims and make positive changes in society."
"Know your rights. Know where you could go to seek help. There is help," he stressed.
Commander Boodnarine also urged the graduates to keep challenging themselves so as to further enhance their skills.
"Learning does not stop here; continue to always think higher," he said.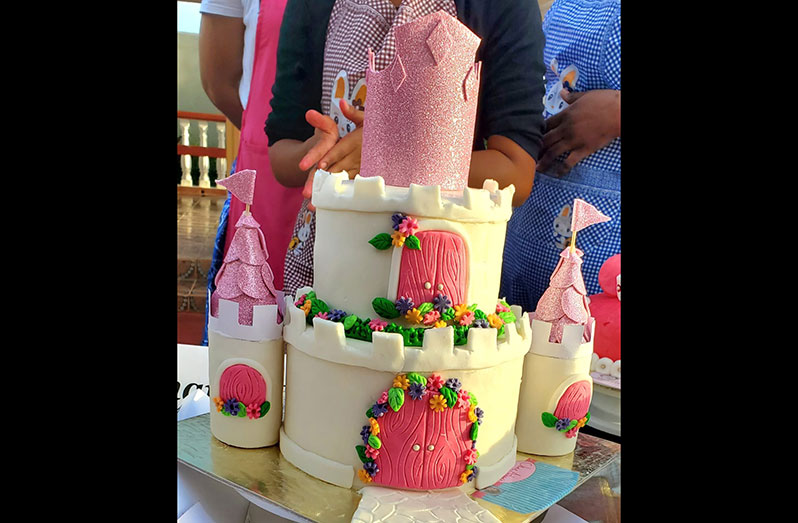 Many of the graduates said that their skills have definitely improved and will be put to productive use.
Zita Amerally, who retired after 26 years of teaching, graduated as the best student in the basic level sewing class.
Amerally said she has had a passion for sewing for quite some time but never had the opportunity to pursue this dream.
She recalled seeing an ad on social media that was offering a sewing course. She said she decided to apply so as to occupy her time and learn a skill.
Amerally told the gathering that it was a great decision and one that she does not regret.
She added that she plans to move on to the advanced course to strengthen her new skill. She also expressed gratitude to the Humanitarian Mission and the tutor who was very patient and instrumental in her being able to achieve her goal.
Another graduate, Shevon Lindie, who is a nurse attached to the New Amsterdam Hospital, also completed the sewing course. She plans to challenge herself by pursuing the advanced sewing course.
She can now design garments and take measurements for various outfits. She is elated that she has graduated and plans to start designing her own clothing and assist family members and friends with their sewing needs. She is considering opening a sewing shop.
Lindie encouraged the employed and unemployed to pursue courses in any area of their choosing as this will enhance skills and make their life even better.
Further, the mission is collaborating with the Board of Industrial Training (BIT) to offer courses in electrical installation, mechanics, welding and fabrication and AC and refrigeration.
Applications for these courses are now open and the classes are expected to commence shortly.